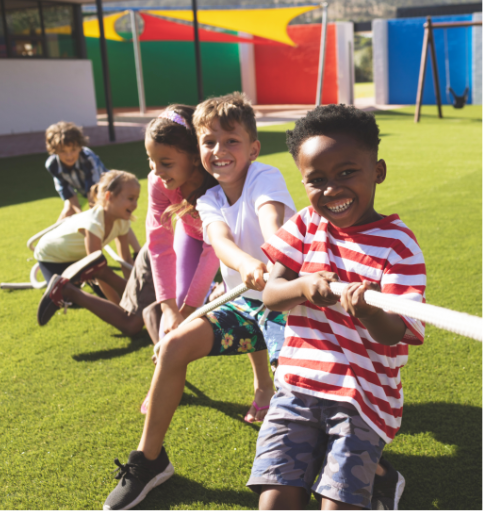 About Us
The Lycée Français International Samuel Beckett is the only school in Ireland to offer the entire French curriculum from Petite Section to Terminale combined with the Irish diploma up to Junior Certification/Brevet and has been doing so for over 50 years. It is accredited by the AEFE (Agence pour l'Enseignement Français à l'Etranger), a network of 543 schools in 138 countries and recognised by both the French Ministry of Education and the Irish Department of Education and Skills. It is a unique school proud of its French roots and integrated into the Irish educational landscape.
At the LFI, the entire team educates the global citizens of tomorrow in a bilingual environment: ambitious, curious, aware of their rights and duties, open to the political, economic and ecological challenges of the world around them. We are proud to bring together values of equality, tolerance, sharing and respect.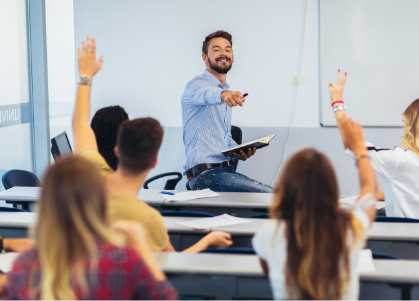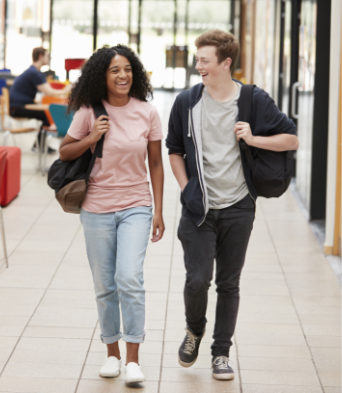 Overview of Primary & Secondary School
The Lycée Français International Samuel Beckett ("LFI") is a school that delivers education to pupils from age 3 (Maternelle Petite Section) all the way up to the French Baccalaureate (including the Irish Junior Certificate and the French Brevet des Colleges). With teaching provided in both French and English, the children at LFI receive an education based on Excellence and Personal development so that they can achieve academic excellence while also learning to become self-aware. The Primary School (equivalent of Junior Infant to 5th Class) located in Foxrock is open to all children and welcomes a mix of children of all origins and backgrounds. Although the Primary School provides education in French and follows the French curriculum, it also offers English classes.  
The Secondary School located in the Eurocampus in Clonskeagh covers education from 6eme to the Terminale class (equivalent of 6th Class to 6th Year) and prepares for the Junior Certificate, the Brevet des Colleges and the French Baccalaureate. In Secondary School, the education is provided in French and English with a mix of pupils coming from LFI and St Killians (our partner school, the German School).  
With over 500 pupils across the two sites, the Lycee Français International Samuel Beckett has grown constantly over the last decades to keep delivering a top class multilingual education level at a fair/affordable price that best prepares its pupils for the next steps in their lives.  
An institution
of academic excellence
LFI is Ireland's only French Junior and Senior schools
For over fifty years, LFI has provided a unique French education for Irish, French and International pupils
LFI was created to deliver education for children of all age groups, under the patronage of the French Ambassador to Ireland
As a non-profit entity, the LFI aims to maximise its cost/benefit with first class education to its pupils, while ensuring a long term stability for the school
LFI is part of a global network of French schools abroad approved by the French department of education and attached to the Agency for French Teaching Abroad ("AEFE") via a convention
At LFI we strive to shape the citizens of tomorrow: ambitious, curious of their rights and their duties and open to the world around them, with its political, economic, culture and ecological challenges
We are proud to uphold together the values of equality, tolerance, respect and sharing which are key in our school system
LFI's key objectives are to provide an educational programme equivalent to that offered by the French state system to as many pupils as is possible at our campuses in Foxrock and in Clonskeagh / Eurocampus
Two Sites in South Dublin
The Nursery and Elementary school is located in Foxrock, close to the N11 and Dun Laoghaire.
T: +353 (0) 1 289 4063
E: primary@lfi.ie
Foxrock Ave., Newpark, Foxrock,
Co. Dublin, D18 HP73
———————————–
The Middle and High schools are located in Clonskeagh, a campus shared with the German school (St. Kilian's).
T: +353 (0) 1 288 4834
E: secondary@lfi.ie
Roebuck Rd., Roebuck, Clonskeagh,
Co. Dublin, D14 P7F2